Want to know how to make more money with your online business?
Do you feel overwhelmed by everything on your social media "to-do" list?
Do you feel like you're blogging into a black hole?
Do you want to have an easier, friendlier relationship with social media and online marketing?
Would you like to wake up every morning, and see your inbox filled with new sales, exciting invitations, and testimonials from grateful clients?
Here's the great news — you can create a plan that will add rocket fuel to your online efforts. That plan can help you make more money, save time and energy, and make you fall in love with your business again.
Cut Your Learning Curve in Half – and Get Results

You can cut your learning curve in half (and avoid expensive mistakes) by investing in some one-on-one coaching with a qualified social media expert who can REALLY help you get results. You'll save significant time, money and energy by hiring a coach, instead of continuing to pursue a social media marketing strategy that's not working (or worse yet, using social media without any kind of strategy at all!)
A Private VIP session is the right success tool for you if you are a business owner who is ready for your next big business breakthrough, and you want to take action and generate big profits – in a hurry.
In your private VIP session, we will quickly unearth the smartest online strategies and best money-makers for you, and create a customized action plan you can use to move forward. You'll get answers to all of your most pressing questions, so you can stop being stuck…and start taking action and making progress.
Hi. I'm Beth Hayden – and I Can Help.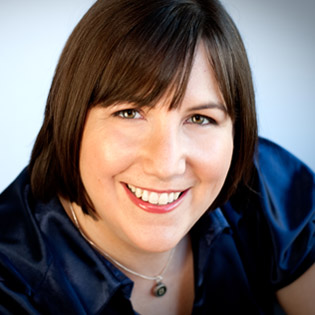 I'm a social media marketing consultant and coach. I've been featured on ABC.com, Problogger.com, Fast Company and Entrepreneur.com, and I'm also a Senior Staff Writer for Copyblogger.com — which is one of the most popular social media marketing blogs on the Web.
Last year, I wrote the very first traditionally-published book on Pinterest marketing, and I'm known as one of the world's leading experts on how to leverage Pinterest for powerful marketing results.
For the last five years, I've taught entrepreneurs and business owners who to use blogs, email marketing, Facebook, LinkedIn, Twitter and Pinterest to make more money and connect with their customers.
I understand what gets results (and what doesn't) with online marketing. And I can help you figure out a social media strategy that really works for your business.
Business owners who have consulted with me have:
Gained confidence about their offerings and online presence (no more website shame!)
Increased their email mailing list by tenfold — in just under six months
Attracted massive followers and fans on social networking platforms (one of my clients now has over 20,000 Twitter followers)
Been invited to speak at major industry events
Landed guest posts on top industry blogs
Been featured in the New York Times
Published a book of posts from her popular blog
Increased sales, traffic, and conversions
If they can do it — so can you!
Program Structure (What You'll Get):
A 4-hour Private VIP session with Beth: This session with be tailored to your business needs and goals. No sessions are exactly the same. We will work together on creating your best agenda before the VIP session begins.
Implementation and Delegation Plans: After your VIP session, you'll receive a detailed outline of what your priorities are, and how to take action on them. I'll also give you my top recommendations for service providers who can take on some of the work (if you need them) AND give you free and low-cost tools to make your to-do list easier and more manageable.
Two Follow-Up Sessions: Within the first couple of months after your VIP session, we'll have a two separate follow-up calls (one hour each) where you can ask me any questions that came up during your implementation time. During these calls, we'll fine tune your plan of action, and I'll give you feedback on your blog posts, social media updates, email newsletters, etc..
Customized Resources Just For You: You'll get my best tips, tools, and online resources for making your online marketing systems run easier and smoother.  I'll also give you sample emails and checklists, so you have everything that you need to take your business to the next level.
And, to accelerate your results, you'll also get access to these bonus trainings:


Beth's Blog Traffic School – This is my flagship course on how to drive traffic to your website or blog. Includes three information-packed modules of videos, worksheets, handouts, tools and tips, all focused on how to get more traffic. When I did this course in 2012, my students said the guest blogging module alone was worth the price of the class — many times over! If you want more traffic to your website or blog, this is the course for you. VALUE: $399

How to Build Your Business with a Wildly Successful Blog – Get this recording of a 60-minute teleseminar that I did with world-class business coach, Tommi Wolfe. Blogs are a crucial part of a solid online marketing strategy, but many entrepreneurs are not taking advantage of blogs because they are confused or overwhelmed. Many have questions like: How can I get started? How can blogs help me? How can I use blogs to grow my business? Is it hard to do?  Whether you've wanted to start a blog for your business and you don't know where to start, or you just started your business blog and you want to make it better – this is the class for you! VALUE: $199

How Blogs and Email Marketing are Like Peanut Butter and Jelly — Email marketing is alive and kicking, and it's still one of the best, most direct ways to communication intimately with your audience. Email allows you to move the conversation directly into a highly personal environment – your customer's inbox — and email marketing campaigns also provide you the most direct line of communication for conversion to sales. But how can you use email techniques in conjunction with your blog, and with social media? Listen to this one-hour audio recording to find out exactly why blogs and email marketing are a highly complimentary and super-fun way to market your business. VALUE: $199

How to Use Powerful Pinterest Contests to Grow Your Audience and Explode Your Profits – This 90-minute webinar (co-hosted with publicity and public relations expert Joan Stewart) will teach you everything how to run successful contests with Pinterest. Learn how to structure your contests, get thousands of participants, and grow your mailing list from your contests. VALUE: $299
---
VIP Coaching with Beth is right for you if…
You're a business owner who wants to develop an online marketing strategy that really works
You want to sell more of your goods and services online
You want help and are willing to take action on what you learn
You're a blogger or website owner who has been trying to build your audience for a while, but is frustrated about your lack of progress
VIP Coaching with Beth is NOT for you if:
You already have all the blog traffic and clients you need
You really want someone to run your social media strategy for you
You're looking for a push-button website that will make you millions while you sleep — building an online presence does take some work, and this is not a "get rich quick" solution
---
Take your business to the next level!
The investment for VIP Business Coaching with Beth is only 3 monthly payments of $525, or a one-time payment of $1499 (save $75 if you do the full-payment option).
P.S. I know how nerve-wracking big business decisions can be, so I want to make sure you know that I'm fully committed to seeing you succeed. Email me at beth@bethhayden.com if you have any more questions, and I will personally answer your email ASAP.
"Beth's class helped me land a guest post on a blog that gets more than a million views a month."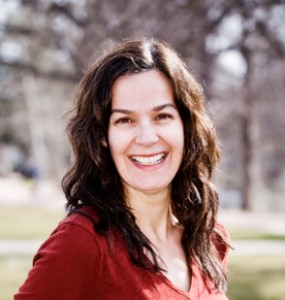 Beth Hayden's Traffic Boost class was full of great tips for growing my audience, and helped me land a guest post on a blog that gets more than a million views a month. I know how hard it can be to grow your blog, especially when there's so much competing information out there, and Beth's class really helped cut through the fog. If you're in a similar boat, I'd definitely recommend working with Beth.
— Tanja Pajevic, RebootThisMarriage.com
"Beth Hayden is the best investment that I have made in my business in the last 30 years."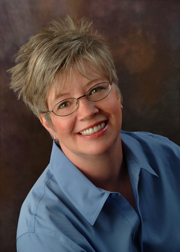 Beth taught me everything I know about social media. She was able to teach me – this tech-challenged professional counselor who had no real interest in all-things-tech – and she has turned me into a really effective social media fiend!
Thanks to Beth, I can not only maintain my own website, blog on a regular basis, tweet and stay active on LinkedIn. And, this web presence has truly caused my business to mushroom in growth! Best of all – this is all REALLY FUN!
Beth Hayden is responsible for all of this! She was able to chunk the information down into tiny, palatable, bite-size pieces that were not-too-scary for this tech-phobic psychotherapist.
I can't say enough good things about the value and products that you receive from Beth! She helped me take my business to the next level; and it can take yours there, too.
–Tamara Suttle, AllThingsPrivatePractice.com
"Beth knows it all — I highly recommend her."
I hired Beth for one-on-one consulting and cannot even begin to tell you how much I learned from her. She knows it all and I highly recommend her. She has been extremely generous with sharing her materials and I cannot urge you enough to meet with her if you want to learn more about social/new media. Plus, Beth is just a wonderful person to get to know!"
— Barbara Darling, Communications Director, Mental Health Partners (Boulder, Colorado)
"Beth is thoughtful, strategic and a pleasure to work with."
Beth takes the "irk" out of technology by translating strategy into do-able actions, making her clients successful with their online presence, even if they are starting with very little technology experience. I have studied her book about Pinterest (Pinfluence: The Complete Guide to Marketing Your Business with Pinterest) carefully and I implementing each and every suggestion. She is the go-to gal if you need to freshen up your online presence or get e-established.
— Dana Rogers, DanaRogersPhotography.com

I want to again thank Beth Hayden for all of the time and effort she spent in helping me create a truly gorgeous website. She is indeed the Blog Goddess, and it was such a pleasure working with her. She talked me through various bouts of panic, self-doubt, and manic re-editing. She had the patience of a saint with me. Maybe we should call her Saint Beth of Blog; Patron Saint of Nervous Newbies.
— Dr. Andi O'Conor,
burningdownthehouseblog.com
"My blog is hands-down the best marketing tool I have ever used."
After taking a class with Beth, I launched Thoughts on Translation and it is hands-down the best marketing tool I have used. I have done essentially no direct marketing of my book for the past year and my sales have risen consistently during that time. In addition, the majority of people who enroll in my online class for beginning freelance translators found the information through my blog. Without a doubt, blogging has been the single most successful tool I have found for promoting my book and course. Thank you, Beth!
— Corinne McKay, ThoughtsonTranslation.com
"If you're looking for someone to help you sort through the maze, I recommend Beth."
I worked one on one with BMW member Beth Hayden to set up my blog, and she was very knowledgeable and great to work with. She set the foundation and now I'm able to do most of what I want to on my own. She also helped me get up to speed with terminology and how-tos. So if you're looking for someone to help you sort through the maze, I can recommend Beth.
— Mandy Walker, SinceMyDivorce.com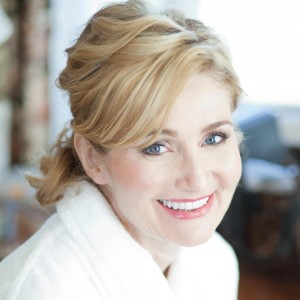 "Beth is a Pinterest pioneer and renowned thought leader, and she was the first 'marketing with Pinterest' author on the planet. She is my number one choice for helping you get quick results for your business bottom line with social media."
— Tommi Wolfe,
TheStartUpExpert.com
---
How One-on-One Business Consulting Works:
The first step is to secure your spot with a deposit or full payment. After that, you'll receive an email from me with some questions, so I can find out more about your business and your online marketing goals. I'll do my homework by checking out your website, social media profile, and online content before we do our VIP session.
Within 24 hours, you'll receive an email and instructions about how to book your first session with me.
---
Book your session today to add rocket fuel to your online marketing efforts
Click the "secure your spot" button to get started. Once we've processed your payment, you'll receive a welcome note from me, and we can schedule our first session together!