No-Hype, High-Impact Sales Pages that Get Results
Frustrated with writing sales pages that don't convert to actual sales?
Do your online launches fall flat?
Want to write great sales letters — without crazy hype, yellow highlighting and overaggressive sales tactics?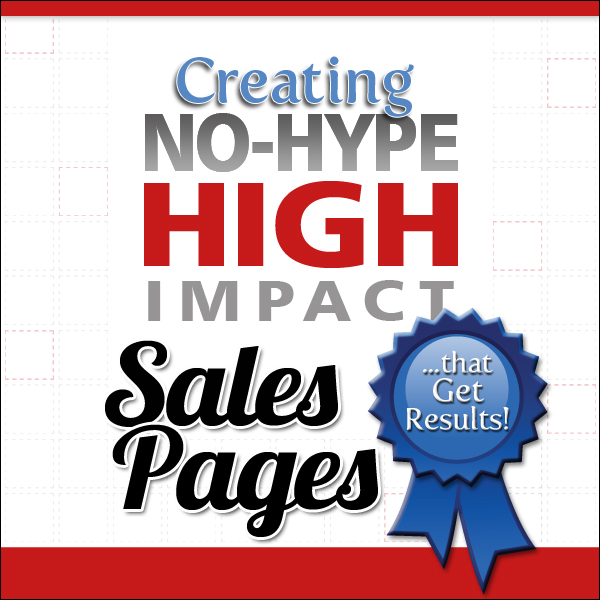 Writing sales pages that convert is one of the trickiest parts of having an online business.
If your sales pages don't connect with people and make them want to buy, your business isn't living up to its full potential. You're leaving money on the table.
Fortunately, you can learn to write better sales copy. Copywriting is an art — but it's also a science.
I know firsthand that creating an amazing sales page really helps when you're launching a new product or service online. During one of my product launches, I spent more time on the product sales page than on any other part of the promotion.
Did it pay off? Wow — did it ever! I had my most successful launch EVER (and my very first 5-figure sales promotion)!
I will never again cut corners on the process of creating compelling sales pages. A sales page can make or break an online promotion, and it's worth putting the time into learning how to do them well.
World-class copywriter Kathryn Aragon and Beth Hayden are teaming up to bring you an information-packed webinar that includes proven techniques for creating sales pages that really work. Put this information into action on your website, and this class will  pay for itself many times over.
 Creating No-Hype, High-Impact Sales Pages that Get Results
Date: This class has been postponed until 2014.
In this 90-minute (recorded) webinar, you will learn:
The key to low-hype selling. It turns out, you aren't really selling a product or service — you're selling one of three things. Learn what what these critical things are, and how to leverage them to create irresistible sales pages.
How to know whether you need a traditional long-form sales page or something short and to the point.
The 6 essential elements of a successful sales page (and what you need to accomplish in each element).
How to get it done — take your sales page from concept to completion as quickly as possible.
Why you don't need hype to get great results on your sales copy (and what you do need instead).
We will also leave plenty of time for questions — we know you'll have lots of them!
Who should attend:
Bloggers, website owners, and entrepreneurs who are currently selling (or who WANT to sell) products or services via online sales pages
Copywriters (and writers launching copywriting businesses) who want to write better sales pages for their clients
Publicists, PR pros and coaches who train their clients on writing web content that sells
You'll get these bonuses (including three incredible resources developed by Kathryn that almost guarantee you'll write a power-house sales page that gets real results):
The Complete Copywriter's Guide. This quick-tip guide is a complete copywriting course in one page. It walks you through the four stages of copy creation, with shortcuts and guidelines to ensure you craft a sales page that's impossible to resist.
Kathryn's 23-Point Copywriting Checklist. Use this list to make sure every element is right, from the headline to your P.S. and everything in between.
The Copywriter's Bookshelf: a list of 12 resources to hone your copywriting skills — and even build a successful copywriting business if that's your aim.
Our powerful list of resources for people who want to hone their copywriting skills.
The video replay, so you can watch the webinar when it's convenient.
The PowerPoint slides from the presentation.
This class has been postponed until 2014.
Your Presenters:
Kathryn Aragon
is an award-winning copywriter, marketing consultant and author, specializing in social content and digital marketing strategies that get results. She's the editor of the Crazy Egg blog and Onward Magazine, a new digital magazine on sales and marketing. As a copywriter, Kathryn is known for her ability to find the hot-buttons that can generate excellent results. Her clients will attest to her incredible copywriting talents – one sales insert she wrote increased responses by 6,300%. After developing a marketing campaign for a new product line, Kathryn was actually asked to
stop
marketing. Her campaign generated
more leads than the sales team could follow up on!
Learn more about Kathryn by visiting her website,
KathrynAragon.com
.
---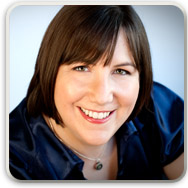 Beth Hayden
is a nationally known author, speaker and social media expert. Her in-depth book on Pinterest marketing, "Pinfluence: The Complete Guide to Marketing Your Business with Pinterest" has been featured in some of the country's top magazines and websites. Beth regularly contributes to the web's top social media blogs, and is a Senior Staff Writer for Copyblogger Media. Beth works with all kinds of businesses (from large corporations to solopreneurs) to help them define and implement effective content marketing strategies. She frequently speaks about blogging, content marketing and Pinterest at conferences and events across the country. Learn more about Beth by visiting
BethHayden.com