Finally — A Practical, Easy-to-Use System for Turning Pins Into Profit
Introducing the Pinfluence Academy, a 4-week hands-on training program to help you turn Pinterest traffic into highly-targeted leads, loyal email subscribers, and paying customers.
Pinterest changes lives.
Alaska mom and amateur carpenter Ana White started her blog to share her love of woodworking with her community. She started publishing furniture plans, including the beautiful bed frame she created for her own house. She posted new ideas for projects and photos — as well as stories about her family life in rural Alaska — every day.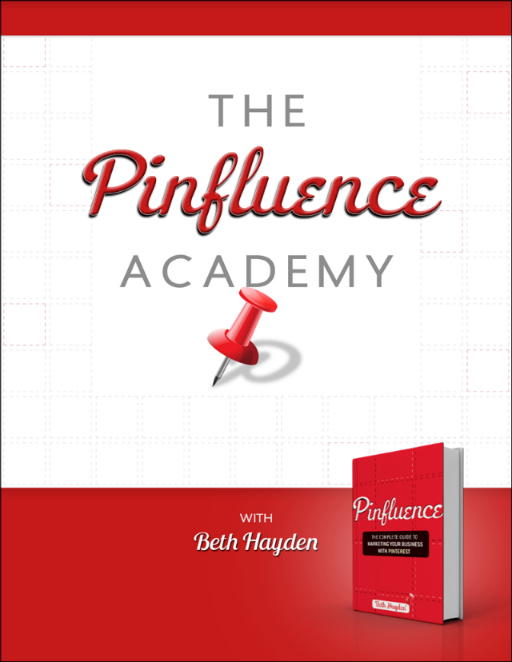 Now White's blog attracts nearly three million page views every month. The source of most of that traffic? Pinterest — the social networking site that has taken the world by storm in the last three years.
Pinterest brings White's site 6,000 unique visitors every day. By her blog's second year, the site was bringing in enough advertising revenue to support her entire family.
Pinterest is the perfect traffic driver for White's blog. Her furniture plans and home photos get passed around like wildfire on the image sharing site, and pinners share her posts with their friends as they plan their next projects.
So I want you to picture it for a second — what would be possible for your business if you suddenly had a huge increase in targeted visitors coming to your site?
What could you accomplish if you had new people signing up for your mailing list every day?
What if you woke up in the morning and your inbox was filled with notifications of online sales that happened while you slept?
The Pinterest Revolution
Pinterest is changing the way we buy things online, and smart marketers are leveraging this powerful visual marketing platform to skyrocket their traffic (and their sales) to incredible new levels.
But what's unfortunate is that most entrepreneurs don't really know how to use Pinterest in smart ways. They're hearing how incredible Pinterest is — and what a powerful marketing tool it has become — but they're struggling with how to really make it work. They're not using Pinterest to its fullest potential.
Social media consultants who teach Pinterest marketing skills are few and far between. Some social media experts continue to ignore Pinterest, or write it off as a waste of time. That seems crazy to me, given how powerful the platform really is!
Pinterest matters. It's changing the way we do business online, and it's not going away any time soon.
Pinterest can work miracles for your business, too – as long as you understand how to use it in smart, effective ways.
Pinterest Strategy — Why Is It So Hard to Figure Out?
Pinterest can provide traffic, opt-ins and sales, but information about how to make Pinterest actually work for businesses is hard to find (and what is out there is difficult to wade through, not practical, and not in-depth enough).
Very few social media experts know Pinterest well enough to counsel their clients on how to make it work. So right now, you're probably hearing a bunch of statistics about how awesome Pinterest is — but you're not getting practical, useable information about how to really turn pins into profit.
You may have tried working with Pinterest, but not gotten any results from it, or you might be steering away from Pinterest because you think it's just another fluffy online photo album.
You're confused, frustrated and overwhelmed with online marketing. You can see the goal, but you can't quite seem to get there. You're not bringing in enough customers or clients, and it's really frustrating.
"I knew Pinfluence Academy would be a useful course, but I couldn't have imagined exactly how awesome it would be!"




"Since Beth literally wrote the book on Pinterest marketing, I knew Pinfluence Academy would be a useful course, but I couldn't have imagined exactly how awesome it would be! Pinterest has become the No. 1 traffic source for my food blog after Google—more traffic than Facebook or Twitter, more traffic than my email newsletters. It's hugely important for my marketing to do Pinterest and do it well, and I believe Pinfluence Academy has really helped me!"
– Lacy Boggs, LaughingLemonPie.com

"Beth Hayden is the best investment that I have made in my business in the last 30 years."



"Here's what I love about working with Beth Hayden — she took me, a gal who is absolutely terrified of and disinterested in technology, and she broke online marketing information down into such tiny and relevant pieces that it was 100% do-able for me! Sometimes I call her with what I know must be neophyte-level questions, but she always acts like I am dealing with the most logical and predictable concerns — so I never feel like a total idiot.
The truth is, if it weren't for Beth Hayden, I would not have nearly the number of clients that I have. (I'm a busy gal these days.) And, I wouldn't have a network that spans the globe. I'm a really great therapist – but if it weren't for Beth, I would be a really hungry therapist, because my favorite clients would never have found me!" – Tamara Suttle, AllThingsPrivatePractice.com

How I'm Different From Other Social Media Experts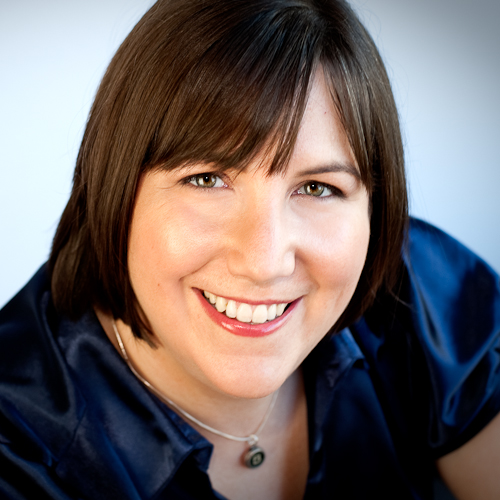 Hi, I'm Beth Hayden. I help entrepreneurs make more money and get out of social media overwhelm by helping them create web marketing systems that really work.
But there are thousands of social media experts out there. What makes me different?
I'm not only an expert at creating overall online marketing strategies, but I'm also a Pinterest specialist.
I literally wrote the book on Pinterest marketing. My book, Pinfluence: The Complete Guide to Marketing Your Business with Pinterest, was the very first Pinterest marketing book released by a traditional publisher. The book has also been featured on ABC.com, Fast Company, Inc.com, and Entrepreneur magazine.
I'm also on the editorial team for Copyblogger.com, one of the largest (and most popular) content marketing sites in the world. My article on Pinterest marketing for Copyblogger, 56 Ways to Marketing Your Business with Pinterest, is one of the site's all-time most popular blog posts.
I have a clear, step-by-step system I can teach you that will help you turn pins into profit.
And here's the best part – unlike some other tech consultants who are brilliant experts but not-so-great teachers, I explain my Pinterest marketing system in clear, easily understandable language. You'll not only learn a ton from my class, but you'll have a good time, too! I make learning FUN.
"If you want to market your business on Pinterest, I highly, highly recommend Beth's course."



"Beth Hayden's Pinfluence Academy offers super clear, easy-to-follow instructions on how to set up an effective Pinterest marketing system. Beth's teaching style is always friendly and approachable — never overwhelming or scary. She gave us practical, fun, bite-sized lessons that I could implement right away. If you want to market your business on Pinterest, I highly, highly recommend Beth's course." – Jessica Valadie, TeacherLife365.com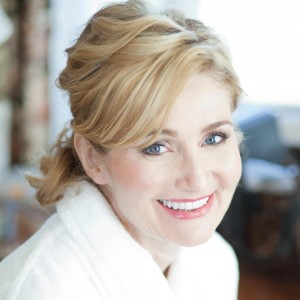 "Beth is a Pinterest pioneer and renowned thought leader, and she was the first 'marketing with Pinterest' author on the planet. She is my number one choice for helping you get quick results for your business bottom line with social media."
—
Tommi Wolfe, TheStartUpExpert.com
"Beth's class helped me land a guest post on a blog that gets more than a million views a month."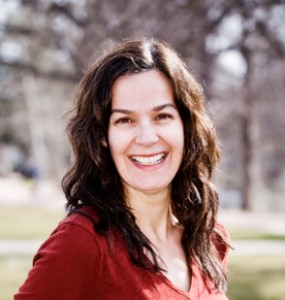 Beth Hayden's Traffic Boost class was full of great tips for growing my audience, and helped me land a guest post on a blog that gets more than a million views a month. I know how hard it can be to grow your blog, especially when there's so much competing information out there, and Beth's class really helped cut through the fog. If you're in a similar boat, I'd definitely recommend working with Beth.
— Tanja Pajevic, RebootThisMarriage.com
What To Do Next
If you want to become a Pinterest Power User, sign up for my Pinfluence Academy. It's a step-by-step blueprint for using Pinterest to expand your business.
Pinfluence Academy will teach you how to leverage this powerful visual marketing site, and turn it into an incredible engine for generating website traffic, email opt-ins, and online sales.
Here's how Pinfluence Academy works:
Class begins on Monday, March 17th. You'll get a new class module every Monday for four weeks.
Lessons will be a combination of videos, e-book PDFs, worksheets, and audio files. The coursework is self-paced and you can complete the course at any time.
You'll get access to a private, password-protected class page where you'll find all the lessons, handouts, worksheets, checklists, and other helpful resources.
You'll have lifetime access to the course materials, so if March and April are crazy busy months for you and you'd rather access the lessons later this year, that's 100% fine!
Each lesson will end with an action plan for you, so you know exactly what to do next.
You'll also have access to a private Pinfluence Academy Facebook community where you can network with other entrepreneurs and business owners (and get answers to any questions that come up during the program).
You'll get a free copy of my book, Pinfluence: The Complete Guide to Marketing Your Business with Pinterest.
The lessons will walk you through all the steps you need to start getting more traffic, email list subscribers, and clients by using Pinterest.
Reserve your spot today to get started with your Pinterest marketing journey.

Pinfluence Academy Course Outline
Module 1: Foundations of Pinterest

During this lesson, we'll set the foundation for the rest of the course. We'll cover how to:
Determine what audience you're trying to reach on Pinterest
Set up a Pinterest account (including deciding whether you want a Pinterest business account, or a regular account)
Navigate around the Pinterest interface with ease
Pin content from within Pinterest, and from other websites
Upload your own photos to Pinterest
Decide who to follow on Pinterest
Verify your website as part of your Pinterest profile
Module 2: Pinterest Marketing Basics

In this section, we'll explore how to build your Pinterest marketing strategy. We'll learn how to:

Create a Pinterest strategy that compliments the rest of your online marketing efforts
Plan the best Pinterest boards for your business
Use Pinterest to drive traffic to your website or blog
Market a service business on Pinterest (great for coaches, therapists, doctors, and other service providers!)
Implement special techniques for marketing products on Pinterest
Create landing pages that work with Pinterest, so you get hundreds (or thousands!) of sign-ups to your mailing list
Practice powerful content curation on Pinterest, to build your following and establish yourself as an expert in your field
Module 3: Leveraging Pinterest in Bigger Ways

In this module, we'll learn how to:
Create compelling content that Pinterest users will love to share – including my Top 5 Types of Ultra-Sharable Visual Content
Grow your Pinterest following — fast
Create your own shareable badges for Pinterest – which can multiply the amount of traffic you can get to your website, and the amount of repins you get
Connect with other users by pinning the RIGHT content — I'll give you the top 10 most popular content topics on Pinterest, and teach you how to use those topics to dominate on Pinterest
Optimize your website for Pinterest users — using the best tools and plugins for your site
Leverage Facebook and Twitter to grow your Pinterest following
Market your B2B company on Pinterest
Module 4: Advanced Pinterest Marketing Techniques

In this module, we'll learn how to:
Use Pinterest contests to grow your following and build buzz for your business
Employ Pinterest's analytics tools to assess your progress, discover the best times for you to pin, and find out which pins are driving the most traffic to your website
Develop your own Pinterest editorial calendar
Create or join collaborative boards to connect with your prospects and grow your following
Utilize rich pins on Pinterest to get more repins, more clicks, and more sales (including the exact WordPress plugins you can use for simple, EASY rich pins)
Turn Pinterest users into loyal customers who buy from you, again and again
Live Q&A Session
I know you'll have questions after four consecutive content-rich modules. So we'll do a group Q&A session in the fourth week, where I'll answer those questions. You'll get details about the date and time of the Q&A session after you sign up, and the call will be recorded for those who can't join us live.
During the entire course, you'll get clear instruction and real life examples that you can really learn from.
Sign up now to join us for this powerful virtual workshop.

And, to accelerate your results, you'll also get access to these exclusive bonuses:

Beth's 50 Boards for Pinterest Marketers – this report is ONLY for the first 30 Participants to sign up for the program. It's my long-awaited list of the smartest board suggestions for businesses on Pinterest. Use this list as a starting place for fun (and valuable) brainstorming about your Pinterest content. VALUE: $99

In-depth interviews with Successful Pinterest Marketers – During the course, you'll get case study interviews with successful Pinterest marketers. Find out their do's, don'ts, and practical advice for successful visual marketing with Pinterest. VALUE: $299

10 Ways to Drive Massive Traffic to Your Website by Leveraging the Power of Pinterest – This recording of a 60-minute webinar shares my top tips for driving traffic to your website or blog with Pinterest. From photo badges to content curation to optimizing your website images, you'll find TONS of tips for driving massive traffic with Pinterest during this informative webinar. VALUE: $199

The Definitive Guide to Driving Traffic to Your Website or Blog with Pinterest — Get this 15-page report with even MORE creative traffic-building suggestions for your website or blog! If you want more traffic from Pinterest, this is the report for you! VALUE: $99

How to Use Powerful Pinterest Contests to Grow Your Audience and Explode Your Profits – This 90-minute webinar (co-hosted with public relations expert Joan Stewart) will teach you everything you need to know to run successful contests with Pinterest. Learn how to structure your contests, get thousands of participants, and grow your mailing list from your contests. VALUE: $299

The Secret Ninja Trick to Growing Your Pinterest Following Using….FACEBOOK?  This step-by-step report details a truly awesome social media ninja trick I learned from master marketer Peggy Fitzpatrick. Peggy is the social media architect between Guy Kawasaki's media empire, and her ideas for cross-promoting your online content will blow your mind. VALUE: $99

Pinfluence: The Complete Guide to Marketing Your Business with Pinterest — Yep, you've got it — everyone who signs up for Pinfluence Academy gets a FREE copy of my book, Pinfluence. VALUE: $19.95
"My Pinterest boards help me connect with clients and establish myself as professional organizing expert."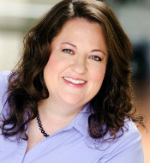 "Pinfluence Academy inspired me to launch a Pinterest profile for my professional organizing business. Now I use my Pinterest profile as a way to connect with my prospective clients — I send them a link to my boards, and they get a whole bunch of free resources and ideas. It helps me build trust and establish myself as an expert in my field who will bring lots of ideas and helpful suggestions to their project.
One great thing about Pinterest is that those resources and ideas never go away — I can share them with clients and prospects at any time, and those boards will always be there as a resource (unlike Facebook or Twitter, where the content has a very short shelf life).
What I love about the way Beth teaches is that she speaks simply and clearly — she's doesn't talk down to her students. In her lessons, she'll often give 2 or 3 quick steps we can easily do to implement one of her strategies. As a busy entrepreneur, I love that her instruction is easy to execute, and always practical. I wholeheartedly recommend the Pinfluence Academy program to anyone who wants to market their businesses on Pinterest. " – Sarah Gabriele, APlaceforEverything.co

How much is the program?
If you hired me to work with you privately on everything this course covers, it would cost well over $3,000. But I want this to be easy and affordable for you. I really want you to start using Pinterest to grow your business, and I want you to get started as soon as possible.

So I'm offering this course to you for just $199.
Sign up now, and get ready take your business to the next level.

Just to review — in Pinfluence Acadmey, you'll get:
Four video/PDF learning modules
Outstanding handouts, checklists and templates
Valuable bonus webinars, reports and interviews
A one-hour group Q&A session with me
Lifetime access to our private class page, where you can listen to the recordings and download the materials to your computer, iPhone, Kindle, iPad, or whatever's handy for you
Full access to our class Facebook community
This course will sell out — so secure your spot today to make sure you can join us.

Want to Know What's Possible with Pinterest?
Here are some mind-boggling stats about those powerful pinboards:
Pinterest is driving more referral traffic to websites and blogs than Twitter, YouTube, Linkedin, and Google+ combined.
Pinterest is now the fourth largest traffic driver WORLDWIDE (it has even beaten Yahoo in terms of how many visitors it's sending to websites!)
Pinterest accounts for 25 percent of retail referral traffic online
More than 70 million people are signed up for Pinterest accounts, and 20% of those users have purchased something they've seen on Pinterest (that's 1 in 5)!
Pinterest buyers spend more money, more often, and on more items than any of the other top 5 social media sites
Buyers from Pinterest spend an average of $179 per order ⎯ the highest amount of any social site and twice the average of Facebook buyers.
"What if I don't love it?"
My Guarantee: You'll Love Pinfluence Academy – or Your Money Back.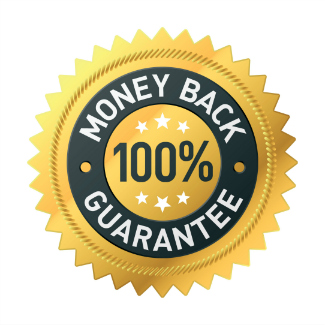 I want to take all the risk out of buying my program, so I'm offering my no-questions-asked guarantee. I'm confident that not only will this be the best program on Pinterest marketing that you've ever experienced, but that you'll be able to put my advice into action and reach your marketing goals.
So if Pinfluence Academy isn't everything you were expecting after you receive your first lesson, I'll give you a full refund. I promise a no-hassle refund experience.
"When do I have to decide?"
Class registration closes at midnight on Friday, March 14, 2014.
But if you're the decisive type, you can grab one of the first 30 spots in the course and get my special early bird bonus — Beth's 50 Boards for Pinterest Marketers. It's my handy starting place for building your board strategy on Pinterest. I've never released this report before, and I think you're going to find it incredibly useful.

I'd hate for you to miss out — so grab your spot now.
Reserve your spot and join us for Pinfluence Academy today!
"Do I Have to Be Online At Certain Times?"
No, you don't have to be online at any particular times during the first four weeks of the course – this class is a learn-at-your-own-pace learning experience. You do have the opportunity to be on the live Q&A call during the final week, but if you can't make that call, don't fret – you'll get a recording!
"What If This Month Doesn't Work for Me?"
You get lifetime access to the class, so you can sign up now, and go through the materials whenever you're ready. No need to do the course right now if the timing isn't great for you.
---
I'm SO excited about this course. Reserve your spot and join us for Pinfluence Academy today!
Ready? Let's get started!


See you on the inside,
P.S.–  You can expect more clicks and more business from Pinterest — if you know how to work the system. I can teach you to be an incredibly effective Pinterest marketer. It's guaranteed — or your money back. Which means you have nothing to lose. Join us today.
P.P.S. – If you're one of the first 30 people to sign up, you also get my free bonus report, Beth's 50 Boards for Pinterest Marketers. I've never given this report to any of my clients before, and you're going to love it.
"Beth's style of teaching is calm, non-threatening, and full of helpful guidance."
"Beth's class was so helpful to me as an author and a semi-reluctant computer user. I was so comfortable with Beth and felt that she presented the material in such a palatable and practical way that I hired her for one-on-one consulting, too. Beth's style of teaching is calm, non-threatening, and full of helpful guidance. Not even once did I feel I was in over my head (which I probably was!) Thank you, Beth!!" – Cindy Morris
"Beth knows it all — I highly recommend her."
I hired Beth for one-on-one consulting and cannot even begin to tell you how much I learned from her. She knows it all and I highly recommend her. She has been extremely generous with sharing her materials and I cannot urge you enough to meet with her if you want to learn more about social/new media. Plus, Beth is just a wonderful person to get to know!"
— Barbara Darling, Communications Director, Mental Health Partners (Boulder, Colorado)
"With Beth's help, I am taking my business to the next level."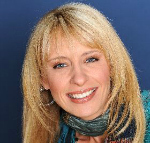 "In just one session with Beth, I gained five key action steps that will completely re-vamp my website and business. Beth has the amazing ability to ask KEY questions that lead to increased clarity and focus. With her encouragement and ability to put things into clear, action-oriented next steps, I am taking my business to the next level! Beth is a master consultant, providing information that has the potential to amplify your business's growth in a BIG way. I highly recommend Beth's services!" – Zemirah Jazwierska , ED.S, NSCF, KidsRelaxation.com

"Beth is thoughtful, strategic and a pleasure to work with."
Beth takes the "irk" out of technology by translating strategy into do-able actions, making her clients successful with their online presence, even if they are starting with very little technology experience. I have studied her book about Pinterest (Pinfluence: The Complete Guide to Marketing Your Business with Pinterest) carefully and I implementing each and every suggestion. She is the go-to gal if you need to freshen up your online presence or get e-established.
— Dana Rogers, DanaRogersPhotography.com
"My blog is hands-down the best marketing tool I have ever used."
After taking a class with Beth, I launched Thoughts on Translation and it is hands-down the best marketing tool I have used. I have done essentially no direct marketing of my book for the past year and my sales have risen consistently during that time. In addition, the majority of people who enroll in my online class for beginning freelance translators found the information through my blog. Without a doubt, blogging has been the single most successful tool I have found for promoting my book and course. Thank you, Beth!
— Corinne McKay, ThoughtsonTranslation.com
"Hiring Beth was invaluable."
"I've been blogging for three years now, and while there are a lot of resources available for new bloggers, there aren't as many resources for established bloggers. I love blogging, feel comfortable with it, and am always striving to improve my blog. Hiring Beth for a one-one consultation was invaluable. She gave me a sense of what I am doing well, what could be improved upon, and valuable suggestions for developing content that is easy to post, interesting for readers, and serves my business goals. After our conversation, I had a map for things to work on and I'm excited about it. A one-one consultation with Beth is a worthy investment that will pay off manyfold." – Cynthia Morris, OriginalImpulse.com

"If you're looking for someone to help you sort through the maze, I recommend Beth."
I worked one on one with Beth Hayden to set up my blog, and she was very knowledgeable and great to work with. She set the foundation and now I'm able to do most of what I want to on my own. She also helped me get up to speed with terminology and how-tos. So if you're looking for someone to help you sort through the maze, I can recommend Beth.
— Mandy Walker, SinceMyDivorce.com