Finally — A Practical, Easy-to-Use System for Turning Pins Into Profit

Pinfluence Academy, a hands-on training program to help you turn Pinterest traffic into highly-targeted leads, loyal email subscribers, and paying customers.
If you want to become a Pinterest Power User, Pinfluence Academy is what you need. It's a step-by-step blueprint for using Pinterest to expand your business.
Pinfluence Academy will teach you how to leverage this powerful visual marketing site, and turn it into an incredible engine for generating website traffic, email opt-ins, and online sales.
Here's how Pinfluence Academy works:
The product is instantly downloadable — you can immediate access to the lessons and can start getting more traffic, leads and customers by this weekend.
Lessons will be a combination of videos, e-book PDFs, worksheets, and audio files. The coursework is self-paced.
You'll get access to a private, password-protected class page where you'll find all the lessons, handouts, worksheets, checklists, and other helpful resources.
You'll have lifetime access to the course materials, so you can learn at your own pace.
Each lesson will end with an action plan for you, so you know exactly what to do next.
You'll also have access to a private Facebook community where you can ask question, collaborate with other Pinterest users, and get the support you need.
The lessons will walk you through all the steps you need to start getting more traffic, more email mailing list opt-ins, and more clients by using Pinterest.
Sign up today to get started with your Pinterest marketing adventure.
Pinfluence Academy Course Outline
Module 1: Foundations of Pinterest

During this lesson, we'll set the foundation for the rest of the course. We'll cover how to:
Determine what audience you're trying to reach on Pinterest
Set up a Pinterest account (including deciding whether you want a Pinterest business account, or a regular account)
Navigate around the Pinterest interface with ease
Pin content from within Pinterest, and from other websites
Upload your own photos to Pinterest
Decide who to follow on Pinterest
Verify your website as part of your Pinterest profile
Module 2: Pinterest Marketing Basics

In this section, we'll explore how to build your Pinterest marketing strategy. We'll learn how to:

Create a Pinterest strategy that compliments the rest of your online marketing efforts
Plan the best Pinterest boards for your business
Use Pinterest to drive traffic to your website or blog
Market a service business on Pinterest (great for coaches, therapists, doctors, and other service providers!)
Implement special techniques for marketing products on Pinterest
Create landing pages that work with Pinterest, so you get hundreds (or thousands!) of sign-ups to your mailing list
Practice powerful content curation to build your following and establish yourself as an expert in your field
Module 3: Leveraging Pinterest in Bigger Ways

In this module, we'll learn how to:
Create compelling content that Pinterest users will love to share – including my Top 5 Types of Ultra-Sharable Visual Content
Grow your Pinterest following — fast
Create your own photo badges for Pinterest – which can multiply the amount of traffic you can get to your website, and the amount of repins you get
Connect with Pinterest audience by being vulnerable and authentic
Optimize your website for Pinterest users, using the best tools and plugins for your site
Leverage Facebook and Twitter to grow your Pinterest following
Module 4: Advanced Pinterest Marketing Techniques

In this module, we'll learn how to:
Use Pinterest contests to grow your following and build buzz for your business
Employ Pinterest's brand new analytics tools to assess your progress, discover the best times for you to pin, and find out which pins are driving the most traffic to your website
Develop your own Pinterest editorial calendar
Discover collaborative boards to connect with your prospects and grow your following
Turn Pinterest users into loyal customers who buy from you, again and again
During the entire course, you'll get clear instruction and real life examples that you can really learn from.
Sign up now to join us for this powerful program.
Want to know what it's like to work with me? Check out the reviews here:
"Beth Hayden is the best investment that I have made in my business in the last 30 years."



"Here's what I love about working with Beth Hayden – she took me, a gal who is absolutely terrified of and disinterested in technology, and she chunked online marketing information down into such tiny and relevant pieces that it was 100% do-able for me! Sometimes I call her with what I know must be neophyte-level questions but she always acts like I am dealing with the most logical and predictable concerns so I never feel like a total idiot. The truth is, if it weren't for Beth Hayden, I would not have nearly the number of clients that I have. (I'm a busy gal these days.) And, I wouldn't have a network that spans the globe. I'm a really great therapist – but if it weren't for Beth, I would be a really HUNGRY therapist, because my favorite clients would never have found me!" – Tamara Suttle, AllThingsPrivatePractice.com

"Beth's class helped me land a guest post on a blog that gets more than a million views a month."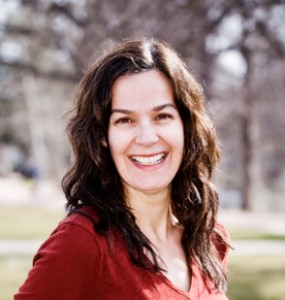 Beth Hayden's Traffic Boost class was full of great tips for growing my audience, and helped me land a guest post on a blog that gets more than a million views a month. I know how hard it can be to grow your blog, especially when there's so much competing information out there, and Beth's class really helped cut through the fog. If you're in a similar boat, I'd definitely recommend working with Beth.
– Tanja Pajevic, RebootThisMarriage.com
"Beth's style of teaching is calm, non-threatening, and full of helpful guidance."
"Beth's class was so helpful to me as an author and a semi-reluctant computer user. I was so comfortable with Beth and felt that she presented the material in such a palatable and practical way that I hired her for one-on-one consulting, too. Beth's style of teaching is calm, non-threatening, and full of helpful guidance. Not even once did I feel I was in over my head (which I probably was!) Thank you, Beth!!" – Cindy Morris
"Beth knows it all — I highly recommend her."
I hired Beth for one-on-one consulting and cannot even begin to tell you how much I learned from her. She knows it all and I highly recommend her. She has been extremely generous with sharing her materials and I cannot urge you enough to meet with her if you want to learn more about social/new media. Plus, Beth is just a wonderful person to get to know!"
– Barbara Darling, Communications Director, Mental Health Partners (Boulder, Colorado)
"Beth is thoughtful, strategic and a pleasure to work with."
Beth takes the "irk" out of technology by translating strategy into do-able actions, making her clients successful with their online presence, even if they are starting with very little technology experience. I have studied her book about Pinterest (Pinfluence: The Complete Guide to Marketing Your Business with Pinterest) carefully and I implementing each and every suggestion. She is the go-to gal if you need to freshen up your online presence or get e-established.
– Dana Rogers, DanaRogersPhotography.com
"My blog is hands-down the best marketing tool I have ever used."
After taking a class with Beth, I launched Thoughts on Translation and it is hands-down the best marketing tool I have used. I have done essentially no direct marketing of my book for the past year and my sales have risen consistently during that time. In addition, the majority of people who enroll in my online class for beginning freelance translators found the information through my blog. Without a doubt, blogging has been the single most successful tool I have found for promoting my book and course. Thank you, Beth!
– Corinne McKay, ThoughtsonTranslation.com
"Hiring Beth was invaluable."
"I've been blogging for three years now, and while there are a lot of resources available for new bloggers, there aren't as many resources for established bloggers. I love blogging, feel comfortable with it, and am always striving to improve my blog. Hiring Beth for a one-one consultation was invaluable. She gave me a sense of what I am doing well, what could be improved upon, and valuable suggestions for developing content that is easy to post, interesting for readers, and serves my business goals. After our conversation, I had a map for things to work on and I'm excited about it. A one-one consultation with Beth is a worthy investment that will pay off manyfold." – Cynthia Morris, OriginalImpulse.com

"Beth is the Patron Saint of Nervous Newbies."

I want to again thank Beth Hayden for all of the time and effort she spent in helping me create a truly gorgeous website. She is indeed the Blog Goddess, and it was such a pleasure working with her. She talked me through various bouts of panic, self-doubt, and manic re-editing. She had the patience of a saint with me. Maybe we should call her Saint Beth of Blog; Patron Saint of Nervous Newbies.
– Dr. Andi O'Conor, BurningDowntheHouseBlog.com