Need Some One-on-One Time with Me?
If you need some focused individual attention from me, my coaching packages might be a good fit for you. I work with business owners who are ready to grow to a new stage in their businesses and need some online marketing strategy, clarity and accountability.
If you want personalized and intensive coaching with me, read on.
Common topics tackled in coaching sessions with me include:
Mapping out (and prioritizing) your online marketing plans, so you can stop feeling overwhelmed and anxious, and start building your business
Clarifying the target market for your business
Helping you convert website visitors, online leads and other prospects into paying clients
Identifying specific resources and tool to help you get your marketing tasks done more quickly and efficiently (I have a huge list of tech tools and a big network of people who can help you — and I love sharing those resources with my clients!)
Helping you create dynamic and compelling online content
Individual training/instruction for social networking tools like Facebook, Twitter, LinkedIn and Pinterest
Creating email marketing campaigns that connect with your audience and help you make sales
Helping you write killer sales pages and other copywriting projects that really convert
Planning high-quality, effective webinars and online events
Anything else you need help with, to assure that your online marketing efforts really work for you
After each session, you'll receive a recording of our call AND a list of links/resources/next steps we discussed.
You schedule sessions at your own convenience with an online scheduler (you will be sent a link to the scheduler after you pay for your coaching package). All sessions MUST be used any time within 12 months of the purchase date.
Current Coaching Packages
Lightning Round Coaching Session: One 60-minute call
If you have a list of specific questions about your online marketing needs, or you just want someone to help you look at the big picture and make sure you're on the right track with your current plan, a lightning round session is for you. We'll do an intensive, uber-valuable 60-minute session, and you'll leave the call with a clear list of next steps.
Cost: $199

Short-Term Coaching: Three 60-minute calls

This package includes three 60-minute calls, and gives you full support to make serious progress on a specific part of your online marketing needs, like creating a marketing plan, building and maintaining a blog, sending regular email marketing campaigns, building your presence on social media networks (Twitter, LinkedIn, Facebook, Pinterest, etc.).
Cost: $479

Long-Term Coaching: Six 60-minute calls

If you want more intensive support and mentoring as you build your online marketing strategy, my long-term mentoring package may work best for you. This package includes six 60-minute phone calls, with email access between appointments.
Cost: $840

Want to know what it's like to work with me? Here's what my clients say:
"Beth Hayden is the best investment that I have made in my business in the last 30 years."



"Here's what I love about working with Beth Hayden – she took me, a gal who is absolutely terrified of and disinterested in technology, and she chunked online marketing information down into such tiny and relevant pieces that it was 100% do-able for me! Sometimes I call her with what I know must be neophyte-level questions but she always acts like I am dealing with the most logical and predictable concerns so I never feel like a total idiot. The truth is, if it weren't for Beth Hayden, I would not have nearly the number of clients that I have. (I'm a busy gal these days.) And, I wouldn't have a network that spans the globe. I'm a really great therapist – but if it weren't for Beth, I would be a really HUNGRY therapist, because my favorite clients would never have found me!" – Tamara Suttle, AllThingsPrivatePractice.com

"Beth's class helped me land a guest post on a blog that gets more than a million views a month."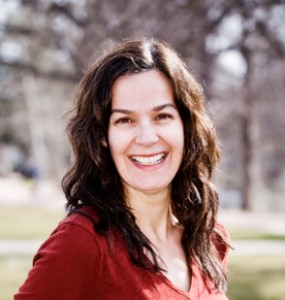 Beth Hayden's Traffic Boost class was full of great tips for growing my audience, and helped me land a guest post on a blog that gets more than a million views a month. I know how hard it can be to grow your blog, especially when there's so much competing information out there, and Beth's class really helped cut through the fog. If you're in a similar boat, I'd definitely recommend working with Beth.
— Tanja Pajevic, RebootThisMarriage.com
"If you're looking for someone to help you sort through the maze, I recommend Beth."
I worked one on one with Beth Hayden to set up my blog, and she was very knowledgeable and great to work with. She set the foundation and now I'm able to do most of what I want to on my own. She also helped me get up to speed with terminology and how-tos. So if you're looking for someone to help you sort through the maze, I can recommend Beth.
— Mandy Walker, SinceMyDivorce.com
"Beth's style of teaching is calm, non-threatening, and full of helpful guidance."
"Beth's class was so helpful to me as an author and a semi-reluctant computer user. I was so comfortable with Beth and felt that she presented the material in such a palatable and practical way that I hired her for one-on-one consulting, too. Beth's style of teaching is calm, non-threatening, and full of helpful guidance. Not even once did I feel I was in over my head (which I probably was!) Thank you, Beth!!" – Cindy Morris
"Beth knows it all — I highly recommend her."
I hired Beth for one-on-one consulting and cannot even begin to tell you how much I learned from her. She knows it all and I highly recommend her. She has been extremely generous with sharing her materials and I cannot urge you enough to meet with her if you want to learn more about social/new media. Plus, Beth is just a wonderful person to get to know!"
— Barbara Darling, Communications Director, Mental Health Partners (Boulder, Colorado)
"Beth is thoughtful, strategic and a pleasure to work with."
Beth takes the "irk" out of technology by translating strategy into do-able actions, making her clients successful with their online presence, even if they are starting with very little technology experience. I have studied her book about Pinterest (Pinfluence: The Complete Guide to Marketing Your Business with Pinterest) carefully and I implementing each and every suggestion. She is the go-to gal if you need to freshen up your online presence or get e-established.
— Dana Rogers, DanaRogersPhotography.com
"My blog is hands-down the best marketing tool I have ever used."
After taking a class with Beth, I launched Thoughts on Translation and it is hands-down the best marketing tool I have used. I have done essentially no direct marketing of my book for the past year and my sales have risen consistently during that time. In addition, the majority of people who enroll in my online class for beginning freelance translators found the information through my blog. Without a doubt, blogging has been the single most successful tool I have found for promoting my book and course. Thank you, Beth!
— Corinne McKay, ThoughtsonTranslation.com
"Hiring Beth was invaluable."
"I've been blogging for three years now, and while there are a lot of resources available for new bloggers, there aren't as many resources for established bloggers. I love blogging, feel comfortable with it, and am always striving to improve my blog. Hiring Beth for a one-one consultation was invaluable. She gave me a sense of what I am doing well, what could be improved upon, and valuable suggestions for developing content that is easy to post, interesting for readers, and serves my business goals. After our conversation, I had a map for things to work on and I'm excited about it. A one-one consultation with Beth is a worthy investment that will pay off manyfold." – Cynthia Morris, OriginalImpulse.com

"Beth is the Patron Saint of Nervous Newbies."

I want to again thank Beth Hayden for all of the time and effort she spent in helping me create a truly gorgeous website. She is indeed the Blog Goddess, and it was such a pleasure working with her. She talked me through various bouts of panic, self-doubt, and manic re-editing. She had the patience of a saint with me. Maybe we should call her Saint Beth of Blog; Patron Saint of Nervous Newbies.
— Dr. Andi O'Conor, BurningDowntheHouseBlog.com