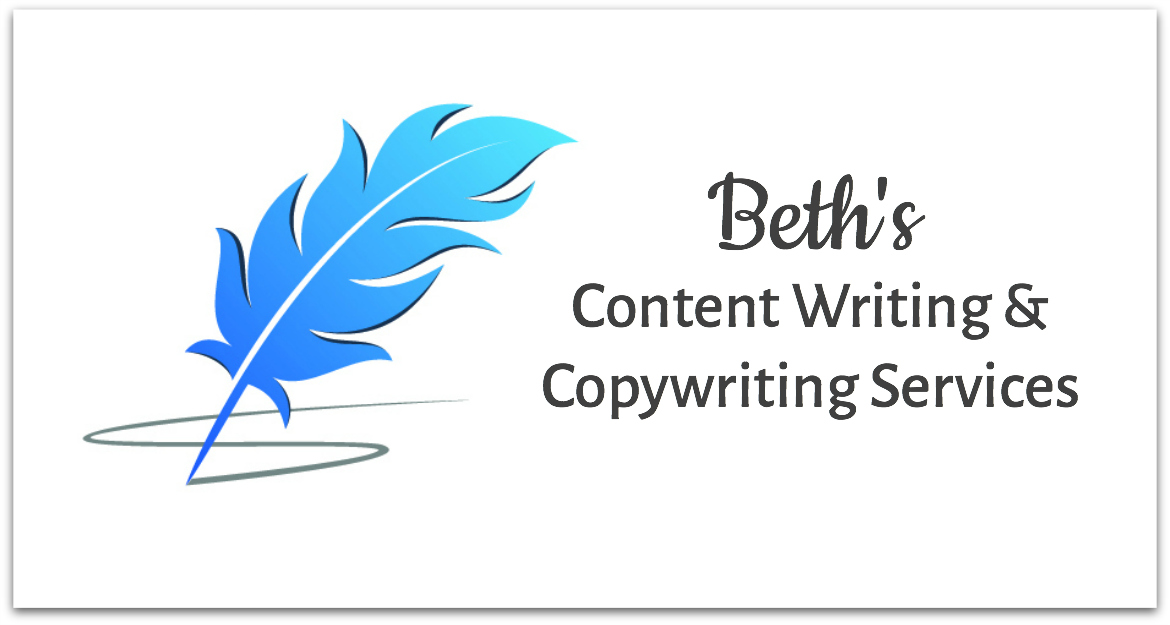 The right words can make a HUGE difference for your business.
Compelling writing can help you get found online, build relationships with your audience, and convert prospects into buyers.
If you need online content or copywriting for your business (and you don't have the time or energy to craft the words yourself), I can help!
My services include:
Landing pages
Email marketing and autoresponders
Webinar and event registration pages
Video scripts
Sales pages
Website content and blog posts (ghostblogging)
Email incentives and giveaways
Start-to-finish marketing funnels
Content strategy (helping you get more from your website content – from your About page to your blog's editorial calendar)
"Beth Hayden is a smart, savvy online marketer who understands how to reach people with informative, engaging content. She's also organized and flexible, and doesn't miss a deadline. A winning combination in my book!"
– Pamela Wilson, Executive Vice President of Educational Content at Copyblogger/Rainmaker Digital
I'm an award-winning blogger and content creator, and I've been a staff writer at Copyblogger.com since 2012. I've been on Copyblogger's annual "Best of…." lists every year for the last four years.
Rainmaker Digital (formerly Copyblogger Media) also endorsed me as a Master Level Certified Content Marketer.
I've been published on ABC.com, Entrepreneur Magazine, Investor's Business Daily, Fast Company, and Business Insider.
I've been an online marketing strategiest since 2007, and I'm the author of Pinfluence: The Complete Guide to Marketing Your Business with Pinterest (Wiley and Sons, 2012). I also contributed a chapter to Success Secrets of the Online Marketing Superstars (Entrepreneur Press, 2015).
Marketing, content creation and copywriting are my passions, and I can't wait to help you.
"I am really impressed! You've nailed the tone and merged all the points so well."
– Ghostblogging Client
Writing Fees and Samples
Need to know a little more about my content writing and copywriting fees? You can view my full pricing list right here.
Please note: These figures are only estimates, and actual project fees will vary depending upon:
The length of the content or copy you need
If you want me to generate ideas for testing various elements of the page (A/B testing, etc.)
How much research will be involved in your project (if your topic is rocket science or brain surgery, it's going to take me a little extra time to come up to speed)
Click here to check out some samples of my work.
NOTE: Right now, my schedule is packed, and I am booking 6 weeks out for new projects.
I write day and night, like it's going out of style. Are you ready to talk to me about your writing project? Contact me here to get started.